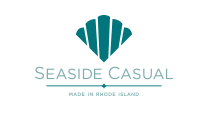 Seaside Casual was built on the strength and integrity of a 100-year-old company, dating back to 1911 when the Arnold Lumber Company was founded by Carold D 'Kit' Arnold. Kit and his son Arthur ran the family business (at first a sawmill, and later a retail establishment) with an unwavering work ethic and ingenuity, that was passed along to Arthur "Art" Arnold, Jr., the current owner of Arnold Lumber Company and Seaside Casual Furniture. Art was instrumental in the growth and expansion of Arnold Lumber Company, and it was under his leadership that Seaside Casual introduced their first piece of furniture to the community.
Seaside Casual
It started as a hobby with just one Adirondack chair design made from mahogany in the Arnold Lumber Door Shop and sold outside the lumber yard. When an enterprising delivery truck driver decided to bring a few along with him on his daily route, sales went through the roof.
As orders started piling up Arnold Lumber needed a dedicated space to set up manufacturing distribution. Seaside Casual Furniture was born. With encouragement from the local community, Seaside Casual continued designing, manufacturing and selling casual furniture from Mahogany, growing year after year.
EnviroWood®
In 1999, Seaside Casual introduced their HDPE all-weather furniture to the market. Known as EnviroWood®, Seaside's
HDPE lumber is made from recycled plastic, such as milk jugs and permeated with solid pigment throughout. Colorfast and weatherproof, furniture constructed from EnviroWood® can endure corrosive seaside air, a New England winter, or an Arizona heat wave.
The Seaside Casual brand quickly became synonymous with high quality, low maintenance outdoor furniture that looks great, is easy to maintain, and can be left outdoors from one season to the next.
Design Excellence
In 2002, Art's daughter, Kate Arnold Carret joined the company. Kate is committed to looking to the future and innovating new designs. She is passionate about continuing to build upon the trust and relationships her family has forged. An industry leader, Seaside Casual has been awarded multiple awards for design excellence and manufacturing leadership in 2001, 2011 and 2014.
Made in Rhode Island
With 100 years and 5 generations of dedication, quality, and value built into every piece of Seaside Casual Furniture, Art, Kate and the entire Seaside family of employees are proud to offer "Made in America" furniture that will be enjoyed for years, in harmony with the outdoors.